Frequently Asked Questions 
Why does your office charge a copay for my free physical?
The passage of the Affordable Care Act changed a lot of things in health care. What patients are entitled to once a year is a free WELLNESS EXAM that focuses on Preventive Care. It includes checking off the screening items listed below and takes about 10 minutes.
What is the difference between a Wellness exam and a Physical?
This is Preventive Care
: Preventive care focuses on evaluating your current health status when you are symptom free. It includes a limited preventive exam and routine health screenings.
This isn't Preventive Care: Medical treatment for specific health conditions, on-going care, lab or other tests necessary to manage or treat a medical issue. Managing health conditions is considered Diagnostic Care or Treatment. Managing health conditions is not preventive care.
So in the old days a physical was Preventive Care…PLUS review of your current health problems and medications…PLUS evaluation of any other health concerns eg, a sore throat, a nagging joint, a funny feeling that only happens with exercise, etc.
In our experience 99% of our patients would like the traditional "Physical"  option and prefer the convenience of having all their medical problems reviewed during that visit. So that type of visit obviously takes more time and requires a copay.
If you are generally healthy and would only like to have your screening tests done just let us know and we will give you a Wellness Exam Checklist that you can go through at the time of your Wellness Visit and no copay is needed.
The Affordable Care Act WELLNESS EXAM covers roughly 15 specific items for everyone and some additional screening for women
https://obamacarefacts.com/questions/exactly-covered-preventative-care-obamacare/
Women have some additional screenings covered:
Breast Cancer Screening
Sexually Transmitted Disease Screening
Contraception
Osteoporosis Screening
Does your office charge fees for forms?
Yes, one challenge health care providers face is an increasing number of forms: School Physicals, disability forms, RCFE forms to enter skilled nursing homes, Work Health Screening forms for incentive programs just to name a few. The cost varies depending on the complexity of the form and the time it takes to review the medical chart and enter the information required. We will let you know the approximate cost of the form in advance, but the final cost depends on the actual time it takes to complete the form.
What is the difference between a copay and a deductible?
A copay or copayment is a fee that you pay each time you receive a medical service such as a doctors visit, test or xray. Not all insurance plans have copays and each plan decides which services require copays. For example plans  that have copays require payment at the time of the doctor visit, but do not require payment at the lab for drawing blood.
Does your office offer travel vaccines?
How do I request my medical records from another office or send my records to another office?
In order to comply with the federal privacy laws, HIPPA, we do need you to complete a signed form authorizing the doctor that has the records to release those records to a specified office. We have the forms available at the front desk. Just let us know what you need and we will be happy to help.
Some of your doctors specialize in Family Practice and some in Internal Medicine. What is the difference?
Primary Care physicians help prevent problems when you are well, diagnose and treat your illnesses when you get sick, and manage chronic illnesses. Both specialties of Family Practice and Internal medicine require 3 years of training after medical school and passing a board certification exam. All the Primary Health Partners physicians have been committed to meeting the specific needs of our local community for years and have experience in treating all types of diseases. The physicians also consult with an extensive network of medical specialists to help them effectively diagnose and manage all types of complex medical problems.
You can learn more about Family Practice at this link.
https://www.acponline.org/about-acp/about-internal-medicine/career-paths/medical-student-career-path/internal-medicine-vs-family-medicine
You can learn more about Internal Medicine at this link.
https://www.aafp.org/medical-school-residency/choosing-fm/model.html
How do I refill my prescriptions?
The best way is to just call the pharmacy. They will send our office a secure electronic refill request and we will authorize refills to your existing prescription.
How do I refill my narcotic pain medication?
There are a lot of regulations regarding pain medication. Prescriptions are required to be printed in a State of California approved prescription paper and have to be hand signed by the physician. Patients need to be seen by medical assistant to complete a quick pain survey. A checkup with the physician is needed every 3 months to monitor the effects of the medication. Because the process is very involved we recommend setting up the appointments well ahead of time to avoid any problems refilling this kind of medication.
What is the difference between an HMO and a PPO?
HMO's: require that you select a primary care provider(PCP)to perform your preventive care, manage your chronic medical problems and manage acute illnesses. PCP's also  coordinate your care if specialty care is needed. The PCP performs evaluations and generates referrals to show the health plan that referral to a specialist is justified. HMO's do not cover out of network physicians or specialists.
HMO's are administered by an Independent Practice/Physician Association(IPA)
Dr Curran is part of Greater Tri Cities IPA: www.gtcipa.com
Drs Gonzales, Liu and Zimmermann are part of Primary Care Associates Medical Group:
PPO's do not require the selection of a PCP. Do not require referrals to see a specialist. PPO's have a preferred network, but patients are typically allowed to see out of network physicians at a higher cost.
Please contact your PPO insurance plan to make sure our physicians are in your network to receive maximum benefits.
How do I leave a message for my doctor?
You can use the Patient Portal link on the website or HEALOW phone app to send a message. You can always call the office and have one of the receptionists leave a message. Physicians prioritize their office appointments first and will go through their messages during their lunch break if possible or after their appointments are finished in midafternoon. If you have something urgent it is better to call and speak with one of the receptionists. Let them know if you are sick and describe the problem in some detail so we can find the quickest way to help you.
Can I contact your office online?
Yes. Our office has a patient portal that allows for messages, appointment scheduling and viewing of lab results. User Name and passwords can be obtained at your appointment or by calling our office. Just ask to be setup for the Patient Portal and we will provide you with the appropriate information.
If I have an HMO and need a referral how long does it take to get approved?
It typically takes up to 7-10 business days for an HMO referral to be authorized. Sometimes it can take up to 14 days. If it has been 14 days and you have not been contacted please call us so that we can check on the status of your referral.

We Aim to Provide a Professional & Honest Approach to Health Care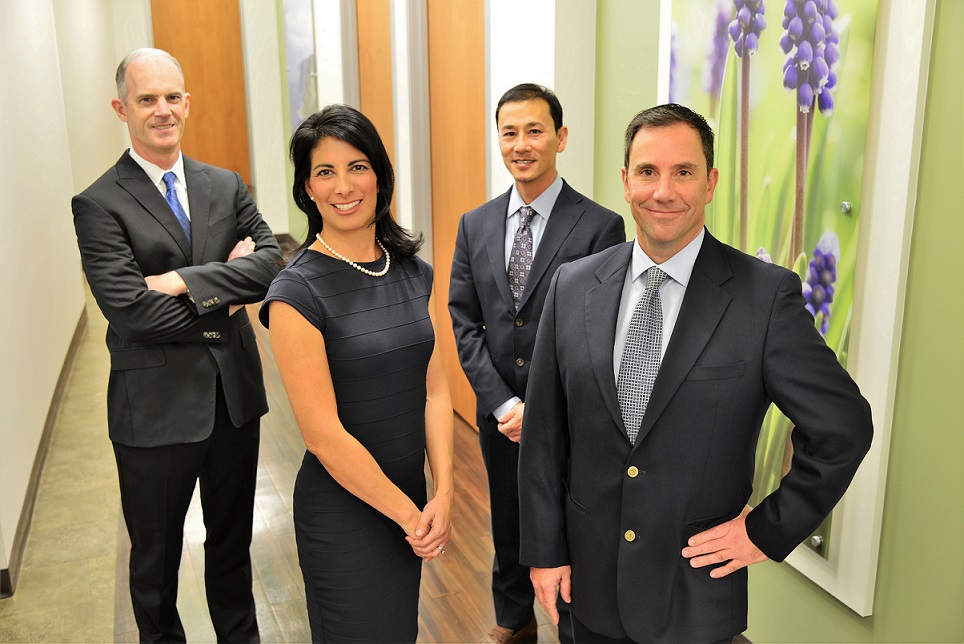 Better Health Care is Our Mission
Contact us Today. Same Day Appointments are Usually Available.
Dr. Curran (760) 945-1894
Dr. Gonzales (760) 639-1204
Dr. Zimmermann (760) 639-1714
3601 Vista Way #201, Oceanside, CA 92056
OFFICE HOURS
We are currently available Monday – Friday
Morning hours 8:15 AM -12:30 PM
Lunch break 12:30-1:30 PM (OFFICE IS CLOSED)
Afternoon hours 1:30 – 5:00 PM
AFTER HOURS & WEEKENDS
If you need assistance outside the normal business hours, simply call the office. You will be given the option of leaving a non-urgent message for our office staff or selecting the option to contact the on call provider. Our answering service will gather some information from you in order for the on call provider to reach you.